Access template3 storage anywhere, anytime
Convenient, elegant and organized, you will love the way File Center storage looks like. With the familiar Windows Explorer interface, managing online files is as easy as 1, 2, 3.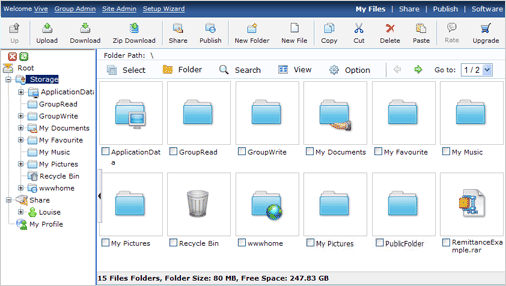 template3 Treeview - more convenient than any other site
Browse folders and files easily; search and sort files by words, time, and other attributes; shared files are organized similarly and grouped under owners' names.
Grab files from other websites and save directly to your account
Put in the URLs, and files from other websites will be saved to your online folders.
Create, delete, rename folders and files, just like on your PC
The only difference is that they are better protected on our secure servers.
Move files online by simple copy, cut and paste
Copying shared files to your account is easy.
View photos in slide show; play back movies and MP3 online
Fun to access media files at template3.
Background music, pictures, and more for you to discover